Tea Time Book Discussion
November 18
@
2:00 PM
–
3:00 PM
Join us, one Saturday of every month for a cup of tea and a book discussion. If you need a copy of the book, contact us directly at the library. Be sure to include which book you are interested in reading.
This month's selection is "Killers of the Flower Moon: the Osage murders and the birth of the FBI" by David Grann.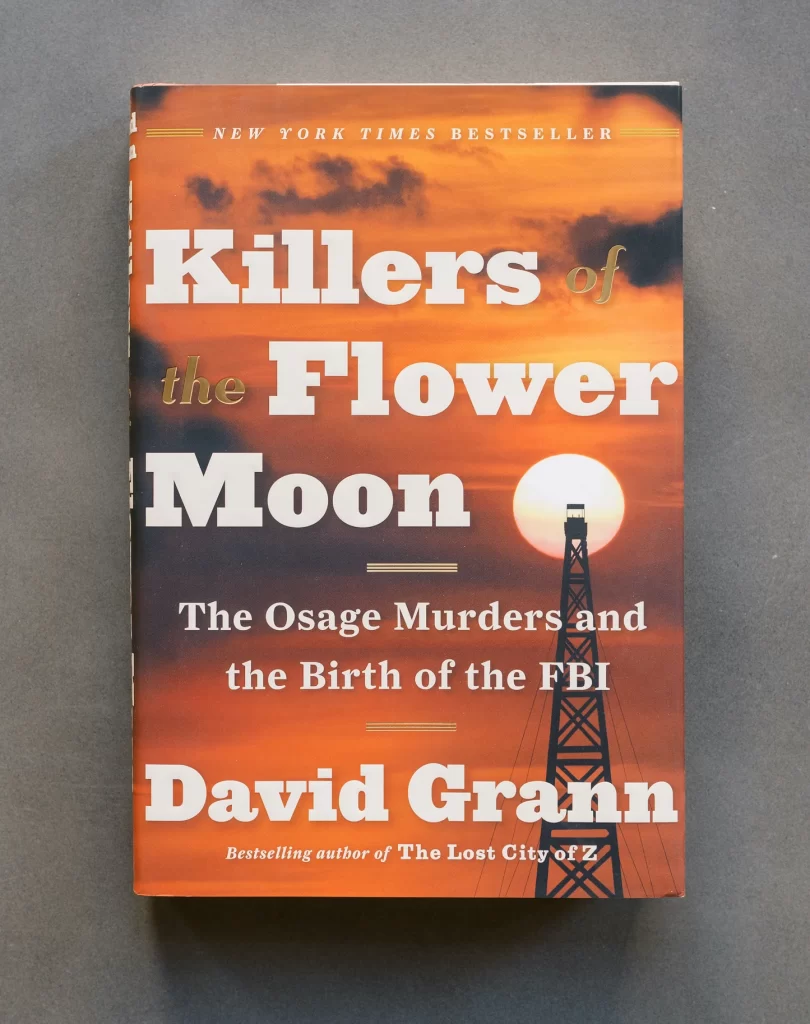 A twisting, haunting true-life murder mystery about one of the most monstrous crimes in American history

In the 1920s, the richest people per capita in the world were members of the Osage Indian Nation in Oklahoma. After oil was discovered beneath their land, the Osage rode in chauffeured automobiles, built mansions, and sent their children to study in Europe.
Then, one by one, they began to be killed off. One Osage woman, Mollie Burkhart, watched as her family was murdered. Her older sister was shot. Her mother was then slowly poisoned. And it was just the beginning, as more Osage began to die under mysterious circumstances.
In Killers of the Flower Moon, David Grann revisits a shocking series of crimes in which dozens of people were murdered in cold blood. The book is a masterpiece of narrative nonfiction, as each step in the investigation reveals a series of sinister secrets and reversals. But more than that, it is a searing indictment of the callousness and prejudice toward Native Americans that allowed the murderers to operate with impunity for so long. Killers of the Flower Moon is utterly riveting, but also emotionally devastating.